Peace of mind is priceless!
The purchase or rental of a vehicle requires thought. Will it be used for daily trips, to go away on holiday, to drive the kids to their various activities, to go to work in heavy traffic? All of these? Whatever the vehicle chosen, you now have to insure it. Some then go in search of a premium that respects their budget, others prefer the best coverage there is. In either case, everyone first seeks to avoid unpleasant surprises in the event of as incident. Gold Standard Insurance offers you peace of mind thanks to its expertise and will guide you towards the ideal solution that meets all of your needs.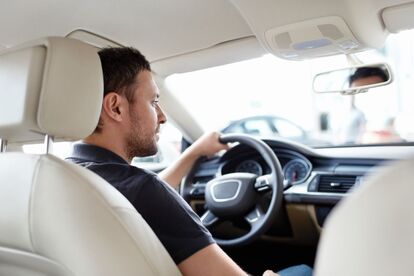 Car Insurance Coverage Based on Your Driving Habits
Do you commute every day, or save your driving for weekends? Are you running errands or carpooling? There are many factors that could affect your premium, contact us today so we can make sure your insurance suits your current needs.
If you own a vehicle in Ontario, you're required by law to purchase coverage in case an accident occurs. At a minimum you must carry:
Protects you when someone is injured or killed, or property is damaged. Pays defense costs to settle claims from any lawsuits against you, up to the set limit. Legally in Ontario you must carry at least $200,000 in liability.
Direct Compensation Property Damage
If someone else is at fault for an accident, direct compensation covers damage to your vehicle, its contents and equipment (stereo, speakers) including loss of use and contents.
If you've been injured in an accident, regardless of who caused it, accident benefits cover expenses not covered by OHIP like rehabilitation, caregiving and loss of income. See chart for changes/options.
Effective June 1, 2016 Accident Benefits coverages included as part of your standard insurance policy has changed, accident benefits provides you (or in the case of death, your dependants) with mandatory benefits you're entitled to receive if you're injured or killed in a car accident, regardless of who's at fault. And, if you're looking to increase your Accident Benefits coverage, you have the option to purchase enhanced benefits to add to your standard policy. Here's a list of options you can consider: