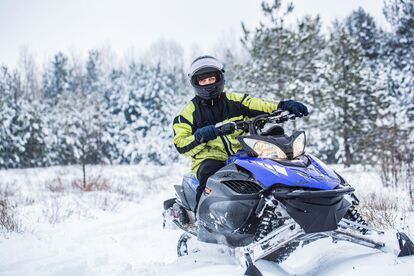 On the water and the trails
At Gold Standard Insurance we will make sure you are adequately covered so you can enjoy worry free. We insure all recreational vehicles such as boats, seadoos, skiidoos, snowmobiles, ATV's, motor home and so much more...
The are as many variations of insurance coverages as toys you can purchase, we understand the intricacies of all carriers and all coverages we will help you determine the best insurance coverage solution that fits your lifestyle and your budget.

Have purchased a new boat?
Gold Standard Insurance will be able to direct you to specialized insurers capable of offering you adequate protection depending on the use you intend to make of your boat. Enjoy your summer with peace of mind and avoid unpleasant surprises that could result from an accident, theft or many other risks. Exposures season is so short! Make the most of it, knowing that you can count on us and  your insurer in the event of an incident. Contact us and see the many advantages of being insured with Gold Standard Insurance.
In Ontario snowmobile insurance is required unless you are using it solely on your private property. Enthusiasts are required to carry the following minimun coverage: 
1) Third Party Liability Coverage - to protect you if another person is killed or injured, or if their property is damage. If you're sued, this coverage pays claims up to the limit of your coverage, and the cost of settling the claims. 
2) Statutory Accident Benefits Coverage - to provide supplementary medical, rehabilitation, attendant care, caregiver, non-earner, income replacement and death  benefits if you are killed or injured in a accident, regardless of who cause it. 
3) Direct Compensation Property Damage (DCPD) Coverage - to pay for damage to your vehicle and its contents, if another driver is at fault for another accident that occurs in Ontario and that driver is insured by an insurance company licensed in the province. 
4) Uninsured Automobile Coverage - to provide compensation for you and your family if you're injured or killed by an unidentified firver or by an uninsured motorist. It also covers damage to your vehicle caused by an indentified uninsured driver, up to $25, 000. 

Insure your off-road 4x4 or your side-by-side with protections adapted to your needs. Choose ATV insurance that will allow you to devote yourself to your favorite hobby, knowing that your all-terrain vehicle is well protected in the event of an accident or disaster. You can choose to insure your all-terrain vehicle on its own or add it to your auto insurance policy.
RV, Motorhome or trailer insurance
Whether you travel a little or a lot, by towing a caravan or driving a motorhome, motorhome insurance will allow you to travel the roads with complete peace of mind. Gold Standard Insurance offers you quality motorhome insurance that meets your specific vacationer needs. Coverages are available on a stand-alone policy, or as an addition to your current insurace policies. 
Travel the roads with peace of mind
Whether you use your motorcycle as your primary form of transportation during the summer or use it for travel or hiking, you need the comprehensive, customized insurance coverage offered by Gold Standard Insurance.